Today is Easter Monday, and u had mentioned that I want to star doing daily outfits, but of Melodie, sometimes moi or even Sasha. Today I decided my Melodie looked adorable!
I'm always sewing, have made so so many peices and sometimes I forget about them, they haven't sold or I made it then put it away! Well today I took this one out for her, and she liked it, Bonus!
Its a simple ballon style tank top, that's a dress too! Made with this sweet vitange Sherman fabric! I don't know why I didn't keep this for her before!!
Then I paired it with some leggings, that have some sparkles...another huge bonus of my have! Other great thing....all Maman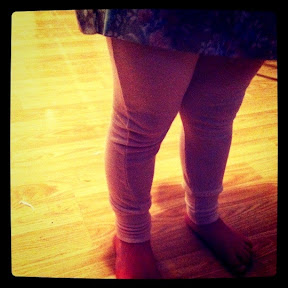 Bidule!
I feel great when I gr her dressed and Shea wearing all of y creations. I want to teach her that making your own clothing and using and creating from all kinds of things is great and fun!!
I still have another dress made in this print!!! I will try and post it to etsy soon.
Have a lovely day!
Xox
Valerie