So, I finally yes finally got my silkscreening going, oh but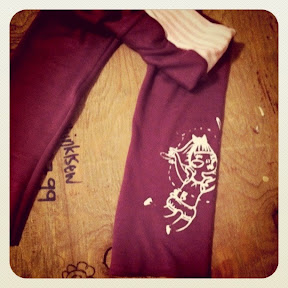 I still have a lot of learning to experience to learn, but it sure is fun!
Last month I drew this little girl"melodie" she and adaptations from my favorite little golden children book. I can fly!
But her name is Melodie and she flies with her cat and little bird!! I'm even thinking of writing known adaptation to this image and make it very special and corky just like my Melodie. ( I will have to think of one for my little man also!!) along the lines of Astro Boy.
Well i most get back to work.
Toodles,
Valerie xo