I didn't blog of mention my little monkey on her special day! I feel horrible, just because I usually mention my treasures on their birthday!
I will make it quick, but she deserves the world!
We ended up having to cancel her big party an just having a small family one, but she was in heaven! Hello kitty cake, and pretty dresses and new shoes!! She's such a Girl and I love it!!!! Might have something to do with the shoe obsession but hey I am a girl too!!! Here are few pictures, we have more on the camera but no computer right now. :(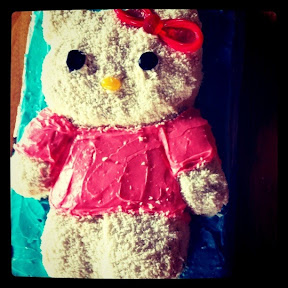 Je t'aime Melodie....just the way you are! " I have a live for the song just the way you are by lady Gaga...makes me think of when I put her hair up and put on her lipstick ( she loves it!) and I tell her she's perfect just the way she is!!! So when I heard this song I feel in love! Because I love Both my babies exactly for the way they are!
Ok enough sappy maman!
Ps I'm still Alive if anyone reads my blog
Toodles
Valerie xo